Featured Event
Venus – an Exoplanet Next Door
July 18th, 2017 | University of Exeter, UK
Since Mariner 2 in 1962, Venus has been explored by atmospheric entry probes, landers, balloons and orbiters in addition to being observed by spacecraft on their way to other destinations. We have discovered that the cloud covered planet which takes longer to rotate about itself than to orbit the Sun is still shrouded in mystery. If we cannot understand our closest planetary neighbor, how can we really appreciate with confidence the mysteries of other exoplanets beyond our own solar system?…Read More »
Past Events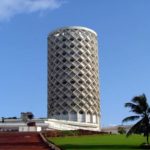 Nehru Centre Space Science Lecture
November 11th, 2017 | Nehru Planetarium - Worli, Mumbai
Sanjay Limaye visited the Nehru Centre in November 2017 to discuss the many puzzles about Venus.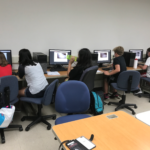 PACE Workshop
July 12th, 2017 | Madison, WI
The Preparatory Academic Campus Experience group visited the UW Madison SSEC to learn about past and present exploration of Venus. Afterwards, students analyzed Venusian atmospheric data from the Venus Express mission!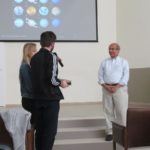 Colloquia Classica
May 17th, 2017 | Skierniewice, Poland
Dr. Sanjay S. Limaye visited students at school "Zespół Szkół im. Księdza Stanisława Konarskiego" in Skierniewice, Poland to discuss Venus, the solar system, and space exploration.
The Solar System Explored
June 11th, 2016 | Madison, WI
A special lecture by Dr. Sanjay Limaye entitled "The Solar System Explored: Mercury to Pluto". Dr. Limaye and other UW scientists have made significant contributions in planetary science over the past 60 years.
Upcoming Events
International Venus Conference 2018
September 11th, 2018 | Niseko, Hokkaido, Japan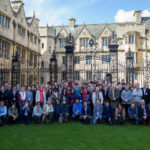 Following the successful series of Venus conferences (La Thuile, Aussois, Sicily, and Oxford), the Akatsuki team and community in Japan are planning to host a Venus conference in 2018.