Visiting Scientist & Teacher Workshops
Overview
Venus is the most Earth-like terrestrial planet in our solar, and its study has offered numerous insights into earth processes, especially atmospheric circulation patterns relating to weather and climate. Since, 2007, the VEX EPO team has offered teacher professional development experiences that utilize Venus atmospheric images from the European Space Agency's Venus Express Mission.

The workshops provide the opportunity for teachers to analyze actual Venus Express data, using typical middle and high school math skills to track observable cloud features. Participating teachers are encouraged to discuss and compare results to facilitate an enhanced understanding of the scientific significance of tracking wind speeds and the relevant comparisons to earth's own possible future climate scenarios.

Since 2008, the workshop has been conducted in Livermore, CA, Honolulu, HI, Madison, WI, and most recently in Madrid, Spain with 20 teachers from 16 participating European nations. The VEX EPO team is planning its next "Unsolved Mysteries of Venus" workshop at the 2013 European Geosciences Union Meeting, in Vienna, Austria.
Please contact us if you would like to arrange a Venus Express presentation for your school, club, or community.
Event Highlights
2013 Venus Presentation in Poland
April 2013 | Skierniewice and Wroclaw, Poland
Dr. Sanjay Limaye visited two high schools in the city of Skierniewice and Wroclaw in Poland and one in Purkersdorf, Austria in April at the invitation of teachers (Stefano Paskiewicz and Grzegorz Zakowicz, respectively in Poland, and Daniela Holzmeier in Purkersdorf) who had participated in teacher ESA training workshop at ESTEC in July 2012 in Holland. He gave talks on science questions about Venus and conducted cloud tracking activity using images collected from the Venus Monitoring Camera on ESA's Venus Express orbiter.
2012 ESA / GTTP Teacher Training Workshop
14 February 2012 | Madrid, Spain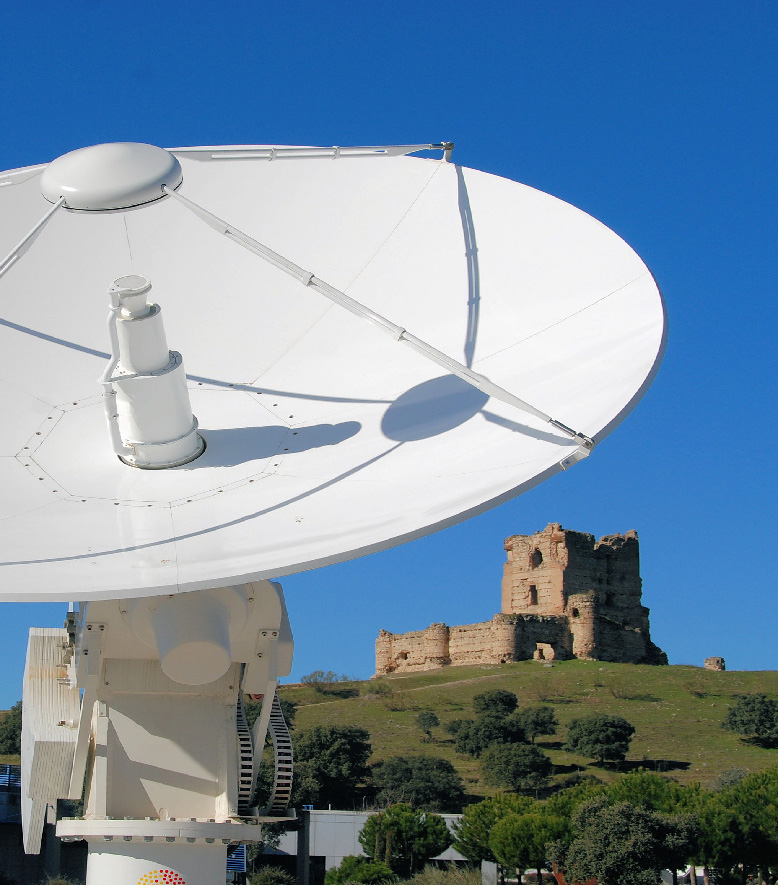 The Venus Express mission, and a middle/high school curriculum based on the Venus Monitoring Camera data were presented at a European teacher training workshop organized by ESA and the Galileo Teacher Training Program. The workshop, targeting teachers of students between 11 and 19 years of age, was held from 14-17 February 2012 at the ESA's European Space Astronomy Centre (ESAC), near Madrid, Spain.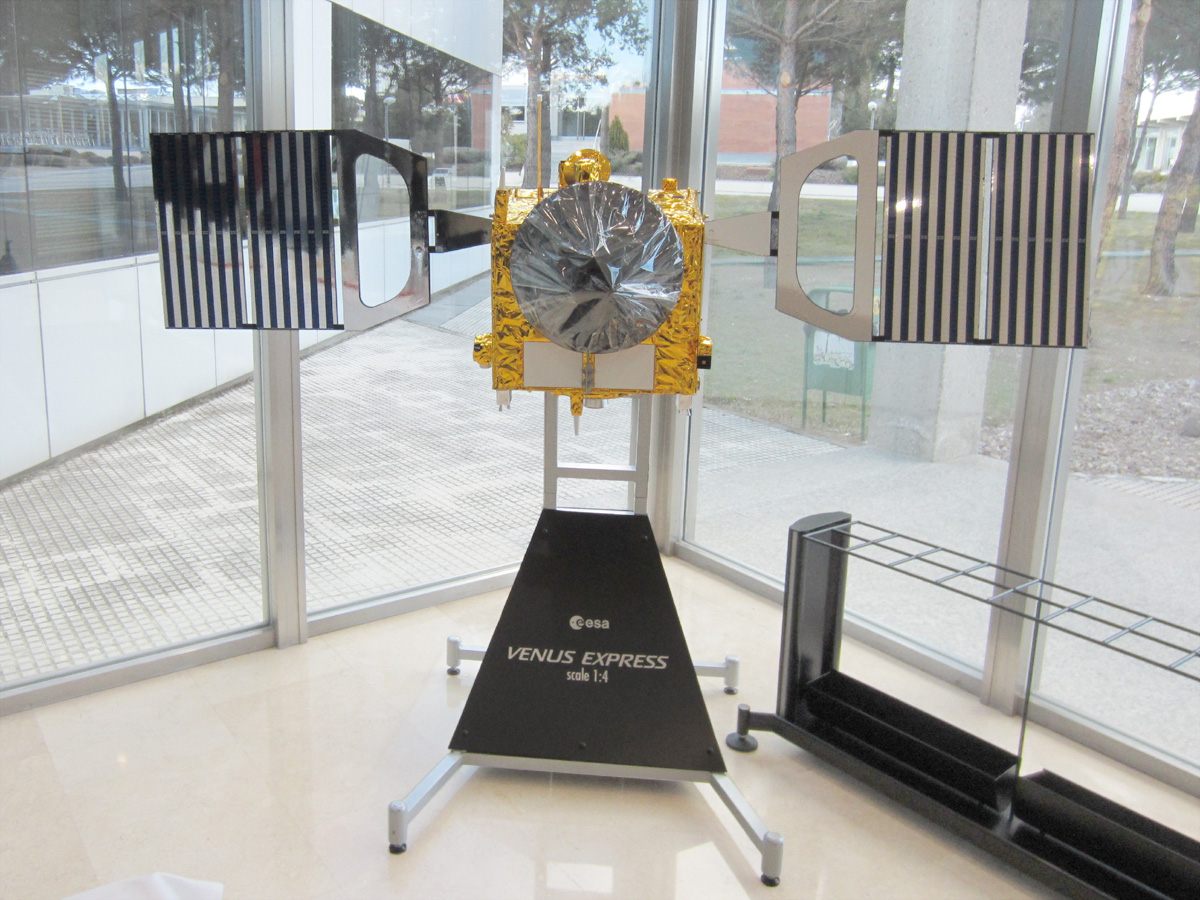 Twenty-two teachers from sixteen countries were presented with the Venus Cloud Tracking curricular activity developed by Rosalyn Pertzborn (Office of Space Science Education at the University of Wisconsin-Madison), which is supported by NASA and the Space Science and Engineering Center, Madison, Wisconsin. Venus Express Participating Scientist (NASA), Sanjay Limaye presented an overview of the Venus Express Mission and the rationale behind measuring cloud motions from the Venus Monitoring Camera (VMC) on board the Venus Express Orbiter. A history of the transits of Venus and the scientific expectations for the upcoming transit during 5/6 June 2012 were also presented.
In addition to the Venus Express mission, teachers also enjoyed a presentation on the Cassini Mission. They used SOHO data from the collection at ESA's Planetary Science Archive and participated in remote solar observations with a telescope, as well as observations of objects in the night sky from small telescopes set up by ESAC scientists (Miguel Perez, Don Merritt). They were also introduced to a hands-on activity on orbital physics by Anu Ojha (Space Centre, UK). One of the workshop highlights included a visit to the 35 meter tracking dish used for Venus Express tracking at Cebreros, Spain (about 40 km from ESAC).
A special thanks to Ms. Rebecca Barnes, ESTEC/ESA who coordinated the workshop.
| | | |
| --- | --- | --- |
| | | |
| Rosalyn Pertzborn (second from left) guiding Tina Michetti (Belgium), Giorgios Litsos and Vagelis Tsamis (Greece). | Rebecca Barnes (ESA/ESTEC) observing Jose Rebuge (Portugal), Florentina and Diana Bejan (Romania) tracking Venus clouds with VMC images. | The 35 meter dish at Cebreros tracking the Venus Express Spacecraft |
Past Events
Promoting STEM Careers for Girls Educator Workshop - Featuring Bill Nye "The Science Guy"
31 August 2010 | Madison, Wisconsin, USA
A one day workshop was conducted for STEM educators at the Monona Terrace Convention and Community Center on 31 August 2010. Over 110 educators and other STEM professionals as well as high school students from the Upper Midwest attended the program which focused on promotion of STEM careers for young women. The workshop was jointly sponsored and developed by the NASA's Venus Express E/PO project, the Wisconsin Girl's Collaborative Project (Wisconsin Department of Public Instruction), and the National Girls' Collaborative (NSF). The workshop was held in conjunction with the 2010 International Venus Workshop (NASA/VEXAG), which allowed presentations by leading Venus scientists, including Dr. Sanjay Limaye and Dr. Kevin Baines. Graduate student, Hsuan-Yun Pi provided support for program development and led the "Venus Cloud Tracking" mini-workshop. The Planetary Society sponsored Bill Nye "The Science Guy" as a featured guest speaker for the workshop.
Venus Express Scientist Presents Venus Weather at the ALI'I Teacher Workshop
7 July 2009, Honolulu, Hawaii, USA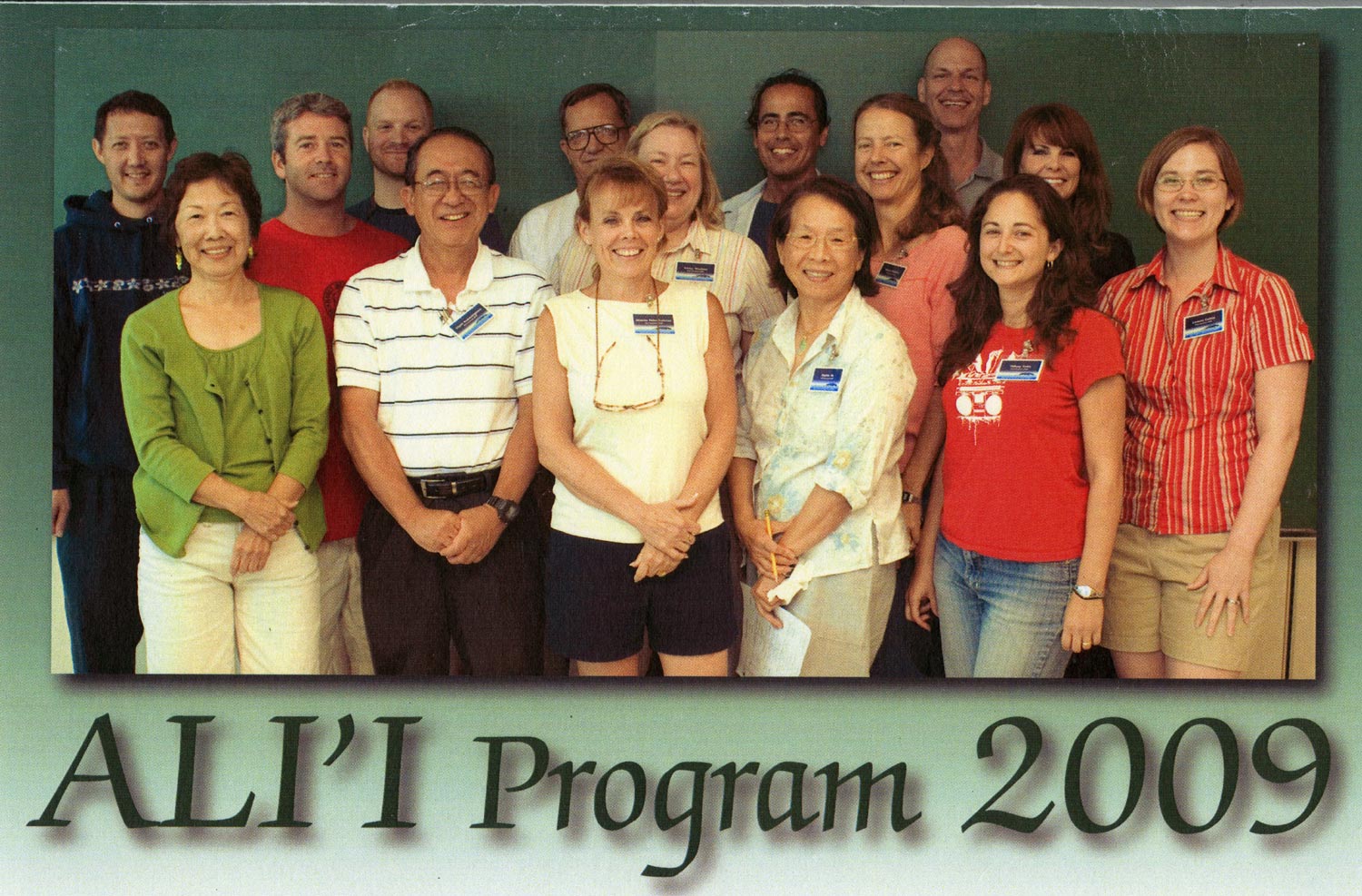 Weather and Climate: Earth and Venus
4-5 August 2008, Livermore, CA, USA
Venus curriculum modules were used as part of the teacher professional development workshop for Lawrence Livermore Unified School District. Curriculum materials were adapted to meet the California State Science Standards for middle school in cooporation with the district curriculum specialist and science team members (Dr. Limaye and Dr. Covey).
13-18 July 2008, Hawaii, USA
Venus curriculum was first introduced as a special session in the ALI'I Program hosted by the University of Hawaii. Prelimanary evaluation and feedback from participating teachers was used to make key revisions to the materials. Follow-up with participating teachers is planned in Spring 2009.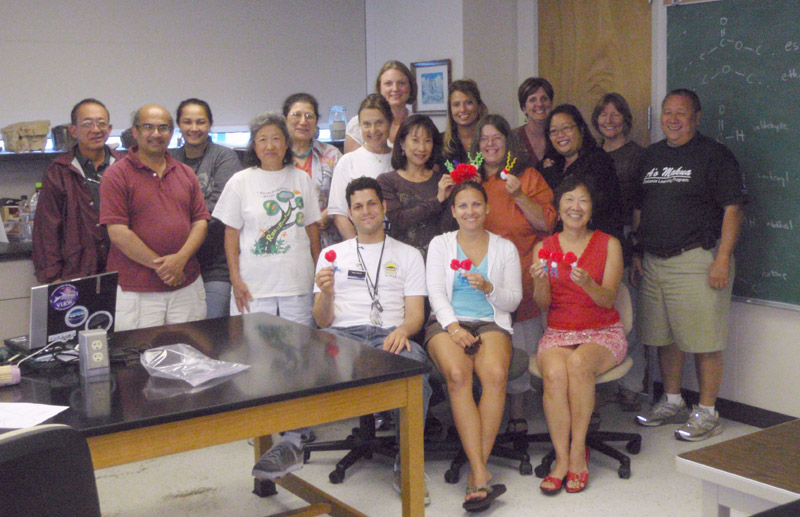 18-22 September 2006, Berlin, Germany
The conference featured a one-day Venus teacher workshop. Presentations using new data and content developed by the ESA Education Office and the Venus E/PO team and training in the use of "Mysteries of Venus" modules will be included in the workshop.
Last Update: June 4, 2013